Description
This beautiful Calendar is a collection of flower photographs from the 2023 Chelsea Flower Show, London, United Kingdom.
It is not until we land back in Australia that we have the great privilege of looking at and combining the collection of photographs together,
with the information we have collected on our day of fun at the Chelsea Flower Show, that we realise the wonderful experiences we have gone through while on our journey.
It is indeed the combination of visiting the show and the privilege to have had the experiences once again of meeting up with friends and family and the enjoyment of the time we spent while on our trip.
In our latest book, 'The Magic of Chelsea', there are over one hundred and sixty pages of enjoyment reading and over two hundred and sixty photographs, all of which are taken live on the day of our visit.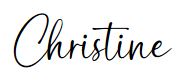 Format:      Paperback          Size:          21cm x 29.7cm (A4)
Pages:        160 pages            Photos:        260
Video: Magic of Chelsea on Vimeo