Description
It wasn't until I experienced an accident on the ski slopes in Australia, and had a severe neck injury, did I realise how important it was to keep myself physically fit. At the time of the accident, I didn't know the extent of the injury I had done to myself!
A couple of days after the accident, my neck muscles went into spasm, and it was extremely painful to move my head in any direction. I went to a chiropractor, and there, through neck manipulation, the neck muscles were released, and movement returned to my head!
After living in the United Kingdom for several years, we came back to Australia in late 2010. On a visit to the doctor, he thought it would be a good idea for me to have a full bone scan.
The shock of the scan image left me speechless. I had indeed, fractured my neck at the time of the accident on the ski slopes!
Recently, I had to go to our local hospital where I had an interview with a doctor for another medical issue. We ended up speaking about the fractured neck I had experienced and said of the way my neck muscles had worked to keep my head straight while the spine repaired itself. It was nothing more than a miracle, that my body had the intelligence to take over my well being, that I am as able in my physical health today as I am.
This experience is part of my inspiration for working with my personal trainer as I have done, that I pass on this information and experience to you.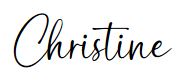 Format:      Paperback          Size:          14.8 x 21cm (A5)
Pages:         128                      ISBN 978-0-6459403-5-0